Image and tuning Information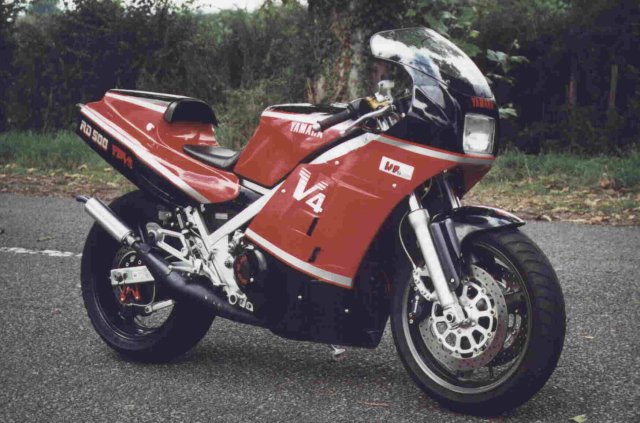 Year : 1986
Type : RDLC 1GE
Modifications
Engine :

Porting (200°),
Radiator 750GSXR,
Exaust pipes Jolly Moto (silencers shortened 60mm),
Ignition tuning 19°.
Chassis :

White Power rear shock,
Brembo PR Front caliper,
Etriers de freins avant Brembo,
Inox braking lines,
Fork, wheel (3,5x17) & disks (320mm) GSXR600 with cut mugg-gard,
Rear wheel 750GSXR (5,5x17),
Steering damper,
No rear pegs,
Modified swing-arm (in progress).
Cosmetics & Onboard life :

Carbon dash board (Sigma digital speedo, RG500 tachymeter, Digital temperature display, fuel reserve light),
Honda CR,
Honda light commands,
Honda CR Killing swich,
GSXR750 Clutch lever,
Easy Clutch tool,
Electric fuel jauge,
Solo seat with standard RED & BLACK colors,
New seat foarm (building),
Carbon cover for clutch.





---